Case Study:
Wireless Retailer Dials Up PCI-Compliant Networking Solution
Cisco Hardware and Security ELA Improve Performance While Satisfying Compliance Requirements
Highlights:
Customer Profile
A management company that operates authorized premium wireless phone stores throughout the United States.
Challenge
The customer experienced networking issues, had a 28% hardware failure rate and did not meet the latest security firewall PCI requirements.
Solution
The customer wanted to stick with Cisco, so SHI proposed a two-week proof of concept (POC) with new Cisco architecture and Cisco licensing. After the POC, the customer signed a Cisco Enterprise Licensing Agreement for new security software and SHI imaged the new Cisco hardware before delivering to the customer.
Partners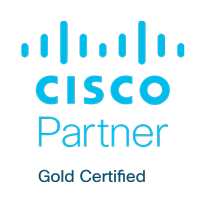 Benefits/Results
Eliminated hardware failure
Complied with PCI requirements
Saved approx. $1.2 million with three-year ELA
Able to expand into 42 new locations
Challenge:
Fast, loud and clear are expected characteristics of cell phones. But if you want to SELL PHONES, you need to be PCI compliant, too.
At the same time networking issues were causing one wireless retailer to experience a 28% hardware failure rate, the company's aging security firewall did not meet the latest PCI DSSv3.0 requirements needed to accept, process, store and transmit its customers' credit card information. With 7,500 end-users spread across 700+ retail locations, both problems needed to be fixed, immediately.
Can you hear us now?
Solution:
SHI met with the retailer to troubleshoot both challenges and discuss ways to improve network performance while ensuring PCI security compliance. Already comfortable with Cisco architecture, the IT staff favored a Cisco hardware solution that would eventually include over 560 Cisco 55 06X Firewalls, 850 Cisco 2960 X Switches and countless Cisco 2702i Wireless Access Points. SHI and Cisco delivered various demo units during a two-week Proof of Concept to let the retailer evaluate the solution in their own real-world scenarios.
As the technology proved successful, two logistical questions remained:
What is the correct procurement program for this solution?
How do we efficiently manage a hardware deployment to over 700 different retail outlets?
After the retailer signed a Cisco Enterprise Licensing Agreement (ELA) to simplify the licensing of security software, SHI's Integration Center began receiving and warehousing all equipment. At the retailer's request, SHI imaged and shipped the equipment to each location, as-needed.
Almost immediately, the new Cisco solution eliminated the previous hardware failures. Instead of performing ad-hoc break-fixes, the retailer's IT staff now had time to utilize the analytics and advanced features of the new solution and chart a manageable path towards remaining PCI compliant for the next 5 – 7 years.
In addition, the Cisco ELA program saved the retailer approximately $1.2 million over the course of the three year-agreement…money that came in handy as they expanded to 42 new retail outlets.
All connected by Cisco!